Sat TT_05. Beehive Inn, Jack Whites, N11, Wicklow.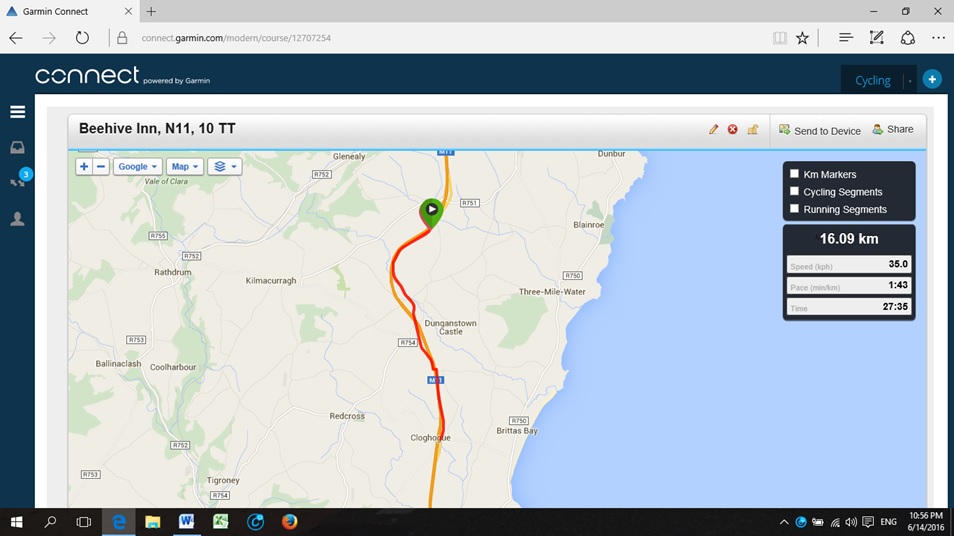 Start / Finish App. 1km south of Beehive Inn ( Jack Whites ) on N11.
Ample parking at roadside. Note, no HQ or facilities so absolute discretion required.
Proceed south through M11 underpass at Dunganstown, turn left  then right at N11 flyover roundabouts, Cloghogue and retrace to finish.
Marshal requirements, two at each roundabout plus pusher off, total 7.
This coming Saturday, 18th June we return to Wicklow hoping for a more kindly breeze than last Septembers debut. Above link to updated TT courses.
Usual Saturday start time of 0930. Please note their is no HQ but ample carparking at start/fin app. 1km south of The Beehive on N11. Absolute discretion whilst changing !
Riders are reminded of IVCA preference for rear lights in all TT's.
Please talk to Phil about IVCA 2016 Kit orders. See details on theivca.com
Phil.
PS TT Course page has been updated this info Click here for TT Courses page