Results RRL-05 Sunday 23rd April – Dundalk
Race 1 stayed together, with it coming down to a Sprint finish, there was no stopping Ken Power of McNally Swords CC taking the win ahead of Joe Christian and Mark Kidd of Fixx Roulers. Unfortunately there was crash in this race within 5km of the finish, a few riders came down, with a couple admitted to hospital and released Sunday evening. We wish Mike Claffey And Andy Kavanagh a speedy recovery, hope to see them back in the bunch soon.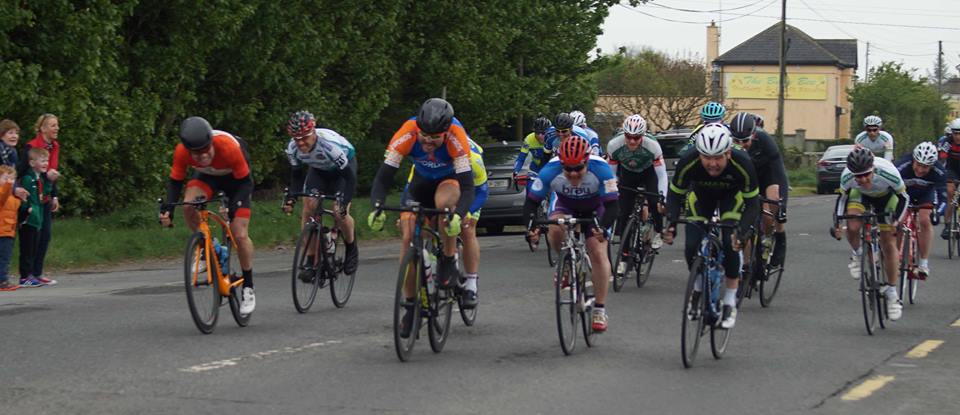 Race 2 ending in a sprint with Lloyd Scott Smart Lamps taking the win, 2nd Aidan Delaney Cuchulainn CC, 3rd Alan Carroll Clontarf CC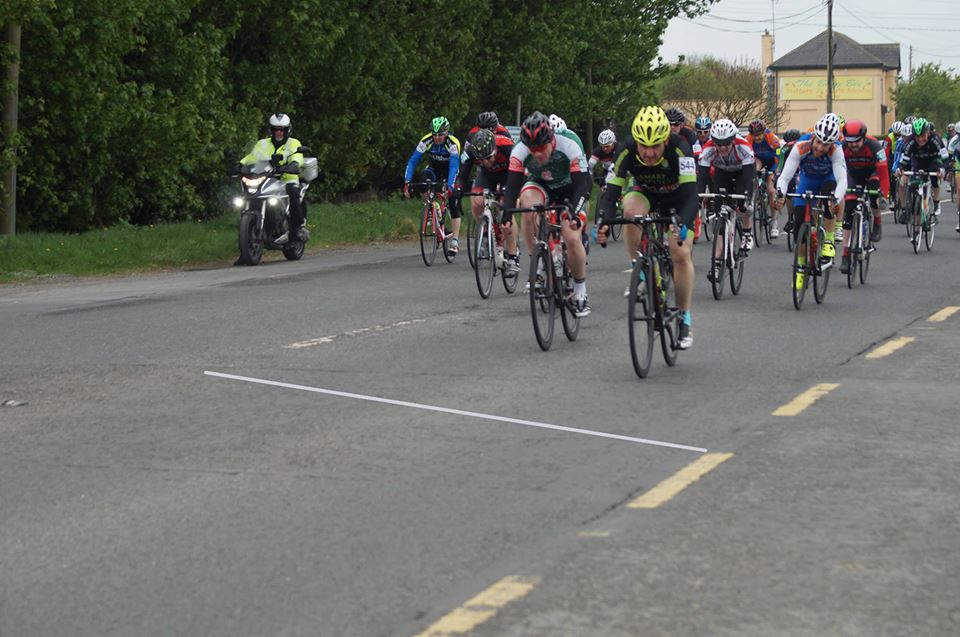 Race 3 also ending with a Gallop too Paul Byrne of Slaney CC taking the win from Declan Crean Bray Wheelers with Liam Hogan of Tour De Force in 3rd. Oh and welcome to the Vets Peloton ex- finglas raver  Nick Keegan who was also in the points.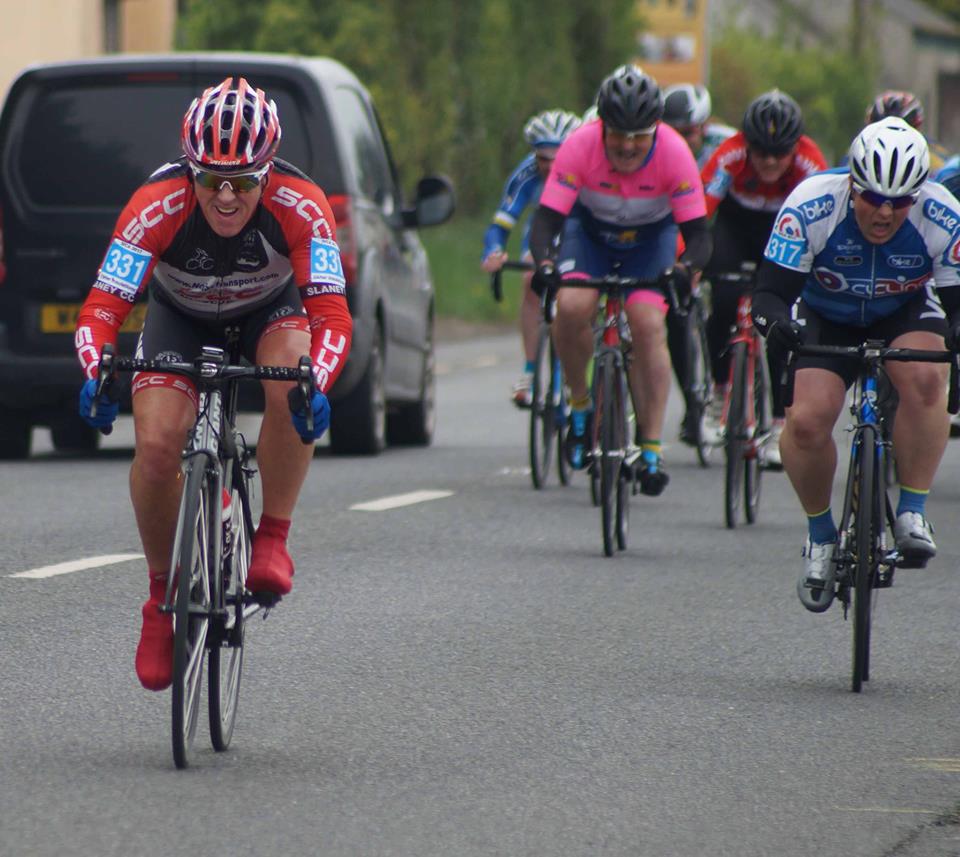 Race 4 Gallops Again ! Keith Lambourne home 1st with Colm Conway of IVCA in 2nd and Jim Morahan McNally Swords in 3rd Place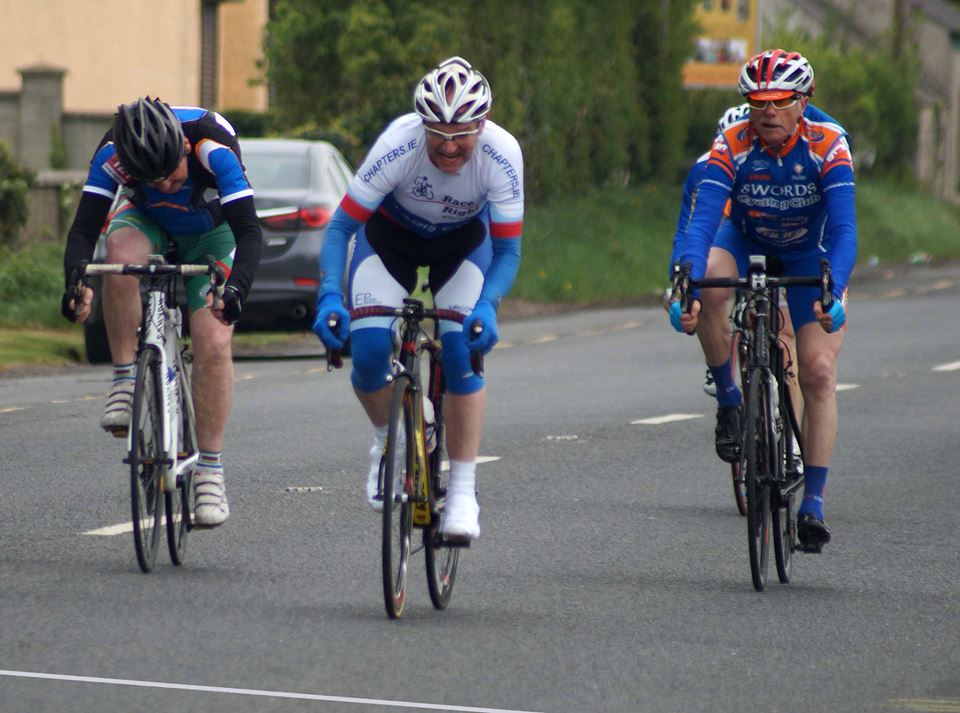 Full Results Below ( which are also on the Race Results in Main Menu )
Black and Orange Group – Race 1

Ken Power

660

McNally Swords CC

F

12

Joe Christian

715

Gorey CC

G

11

Mark Kidd

717

Fixx Rouleurs

G

10

Linus Devlin

648

Bray Wheelers

F

9

Mark Mearns

726

LCRC

G

8

Fearghal Regan

719

Kilcullen CC

G

7

Eddie Lynch

614

Orwell Wheelers

F

6

Patrick Deegan

724

IVCA

G

5

Leonard Carrigan

747

Velo Club Dynamic

G

4

David Holland

634

Cuchulainn CC

F

3
White and Green Group – Race 2

Lloyd Scott

544

Smart Lamp

E

12

Aidan Delaney

429

Cuchulainn CC

D

11

Alan Carroll

449

Clontarf CC

D

10

Gavin Kelly

428

McNally Swords CC

D

9

Gerard Murphy

435

Clontarf CC

D

8

Seán Lally

421

Smart Lamp

D

7

Tony Woods

418

Clontarf CC

D

6

Roy Bowden

524

Sorrento CC

E

5

Derek Gormley

550

Ratoath Wheelers

E

4

Desmond King

548

Lucan Stagg

E

3
Blue and Purple Group – Race 3

Paul Byrne

331

Slaney Cycling Club

C

12

Declan Crean

317

Bray Wheelers

C

11

Liam Hogan

325

Tour De Force

C

10

William McCormack

330

Velo Club Balrothery

C

9

Tommy Dempsey

309

Dublin Wheelers

C

8

Yvonne Doran

341

Orwell Wheelers

C

7

Nicholas Keegan

327

Fixx Rouleurs

C

6

Ray Scanlon

324

Dublin Wheelers

C

5

Daniel Roberts

318

Dublin Wheelers

C

4

Bobby Messett

338

Bray Wheelers

C

3
Red Group – Race 4

Keith Lambourne

101

Laois CC

A

12

Colm Conway

121

IVCA

A

11

Jim Morahan

106

McNally Swords CC

A

10

Eddie Dunne

113

IVCA

A

9

Bernadette O'Brien

109

McNally Swords CC

A

8

Derek McCullagh

116

IVCA

A

7